"Do you want to scan your computer for updating?"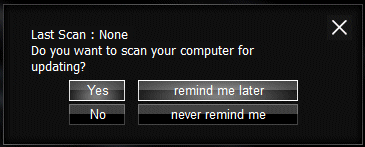 Has this ever happened to you? You wake up in the morning and find your computer has rebooted, presumably due to one of Microsoft's involuntary updates. After you log in, and before you've barely had a sip of morning coffee, a little popup window appears in the adwarenotification area, lower-right, of Windows (7)?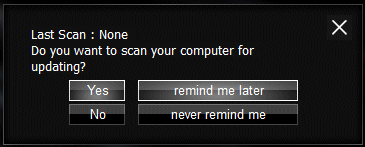 At irregular intervals since this morning, on average about every 45 seconds, but never predictably…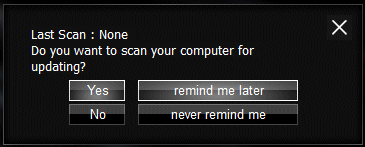 Stays up for about ten seconds, then fades away.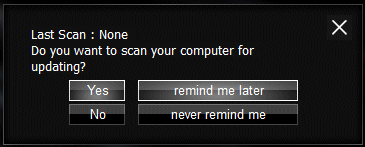 No indication of who wants to scan.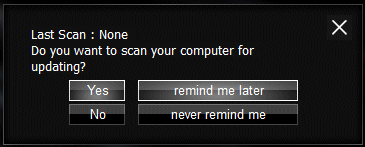 Malware? Adware? A virus? What will happen when I click anywhere on it? Is the "X" a target for suckers?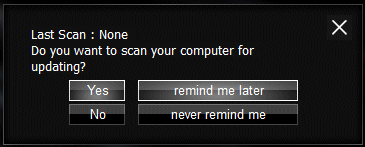 Is it the Microsoft Windows 10 Updater escalating to a new intensity of throat-cramming?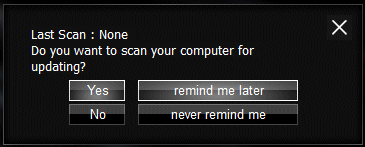 The Internet doesn't know what it is.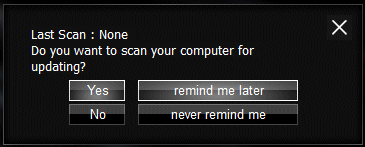 I even uploaded this screen cap to Google Image search for pattern-matching, and Google doesn't know about it.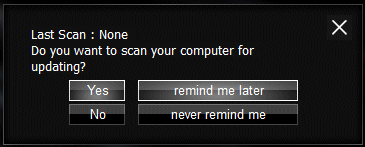 So far, I appear to be the only person on this planet to whom this is happening.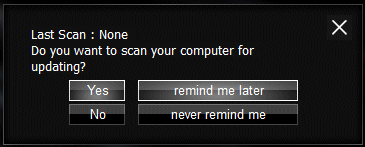 Has this ever happened to you?